Museum of Commerce Events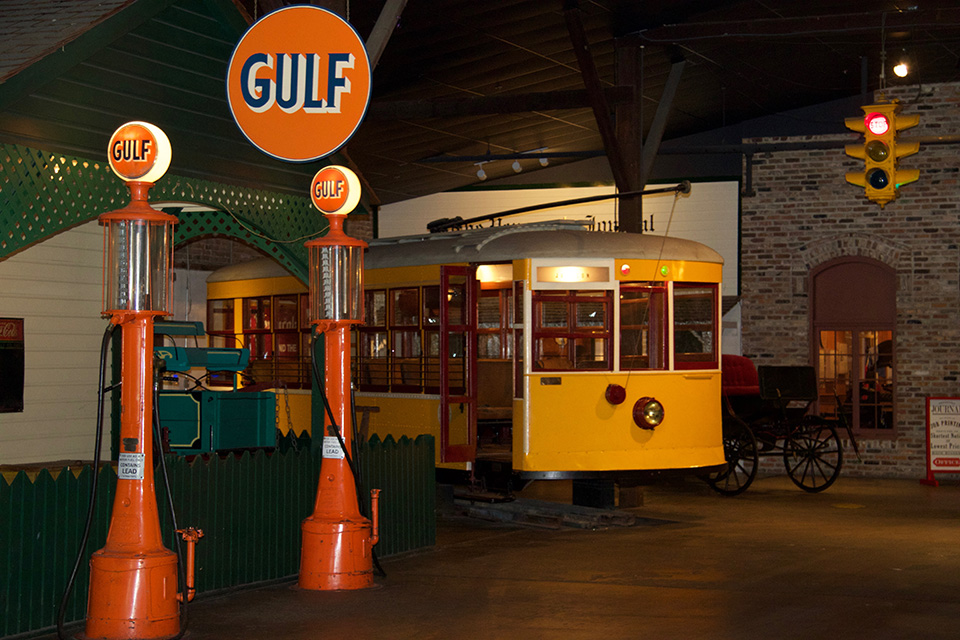 The Museum of Commerce provides a snapshot into life in an 1890s streetscape complete with historic store fronts and artifacts on exhibit. While the space may be busy with action, your event will take center stage. Whether you are planning a wedding reception, luncheon or banquet, corporate party, or concert, this space puts your event dreams into motion.
For public tours, please visit the Plan Your Visit page.
Pricing
Day
Availability
Price
*Promotional Rate*
Monday - Thursday
(5-hour booking)
Available beginning at 3pm
$600.00, plus tax
NA
Friday - Saturday
(8-hour booking)
Available beginning at 3pm
$1,600.00, plus tax
$1,200.00, plus tax
June - August 2022 Only
Sunday
(8-hour booking)
Available anytime
$1,600.00, plus tax
$1,200.00, plus tax
June - August 2022 Only
*All bookings include a refundable $250.00 security deposit due one month prior to the event. This is in addition to the rental fee listed above.
**Insurance is required for all events at all UWF Historic Trust properties.


Capacity:
The Museum of Commerce can accommodate 150-175 for seated functions and 200-250 for receptions. Tables and chairs are available for up to 200 guests.


Rental Period:
The Museum of Commerce can be rented for a five hour time block Monday through Thursday and for an eight hour time block Friday through Sunday. For weddings, 1 hour can be used for a rehearsal the day before or a few days before and the other four or seven hours for the ceremony. If available, additional time can be added to the rental for $100.00 per hour.


Equipment:
Booking includes the use of (200) white chairs, (16) five-foot round tables, (12) six-foot rectangular tables, (12) eight-foot rectangular tables, and (5) cocktail tables. Linens are not provided.
The catering prep area includes a standard refrigerator/freezer, ice machine, and hand wash sink. There is no stove, microwave, or other heating appliance. Cooking is not permitted inside the museum.
Please review the FAQs on the Historic Venues page for more information.

Booking and Contact Information:
For booking information or to schedule a site visit, please contact our Event Coordinator:
Try our new text message only number. This number does not include a voice line for phone calls. Text the following keywords for more information:
INFO: general information about our venues and a link to our venue guide
TOUR: To schedule a walk-through of our venues
AVAIL: To check a venue's availability. Please include the venue name, date, and year
EMERGENCY: For issues or emergencies with an event happening within the current 24-48 hour period
Disclaimer: By texting, you agree to receive text messages, reminder messages, automated messages, and promotional messages. This agreement is not a condition of any purchase. Messaging and data rates may apply. You can text STOP to end or HELP for help.


Photos of the Museum of Commerce: